Salon Services
Cut
Children's (12 + under)
New Talent27+
Stylist29+
Senior Stylist32+
Women's
New Talent35+
Stylist42+
Senior Stylist50+
Men's
New Talent29+
Stylist34+
Senior Stylist38+
Beard Trim10+
Colour
Consultations are always complimentary.
Highlights
Focus Highlights90+
Full Highlights112+
Note: Additional lightener and colour is extra.
Root Re-touch
Stylist55+
Note: Additional colour is extra.
Balayage
Focus Balayage70+
Full Balayage125+
Note: Additional lightener and colour is extra.
Toner
Stand Alone55+
With a Colour or Highlight81+
Note: Additional lightener is extra.

All prices are subject to change per stylist, length of hair and amount of product used.
Treatments
Olaplex®35+
A treatment to protect against future damage using technology to improve your hair's health, look, & feel. A solution for dry, damaged hair that binds broken protein bonds. Vegan & cruelty free.
Kérastase® Fusio Dose37+
A luxurious collection of customizable hair concentrates that focuses on your individual hair needs, leaving your hair in its best condition. Your stylist will prescribe the best mixture for you based on your main hair concerns, with up to 30 unique combinations, focusing on health, shine, manageability and many more. For all hair types.
K1835+
A breakthrough, clinically proven treatment to verse hair damage from bleach, colour services, chemical services and environmental factors. Reconnects broken polypeptide chains, rebuilding hair strength and elasticity. Vegan & cruelty free, for all hair types.
styling
Specialty
Perm110+
Straightening110 per hour
ExtensionsUpon Consultation
Spa Services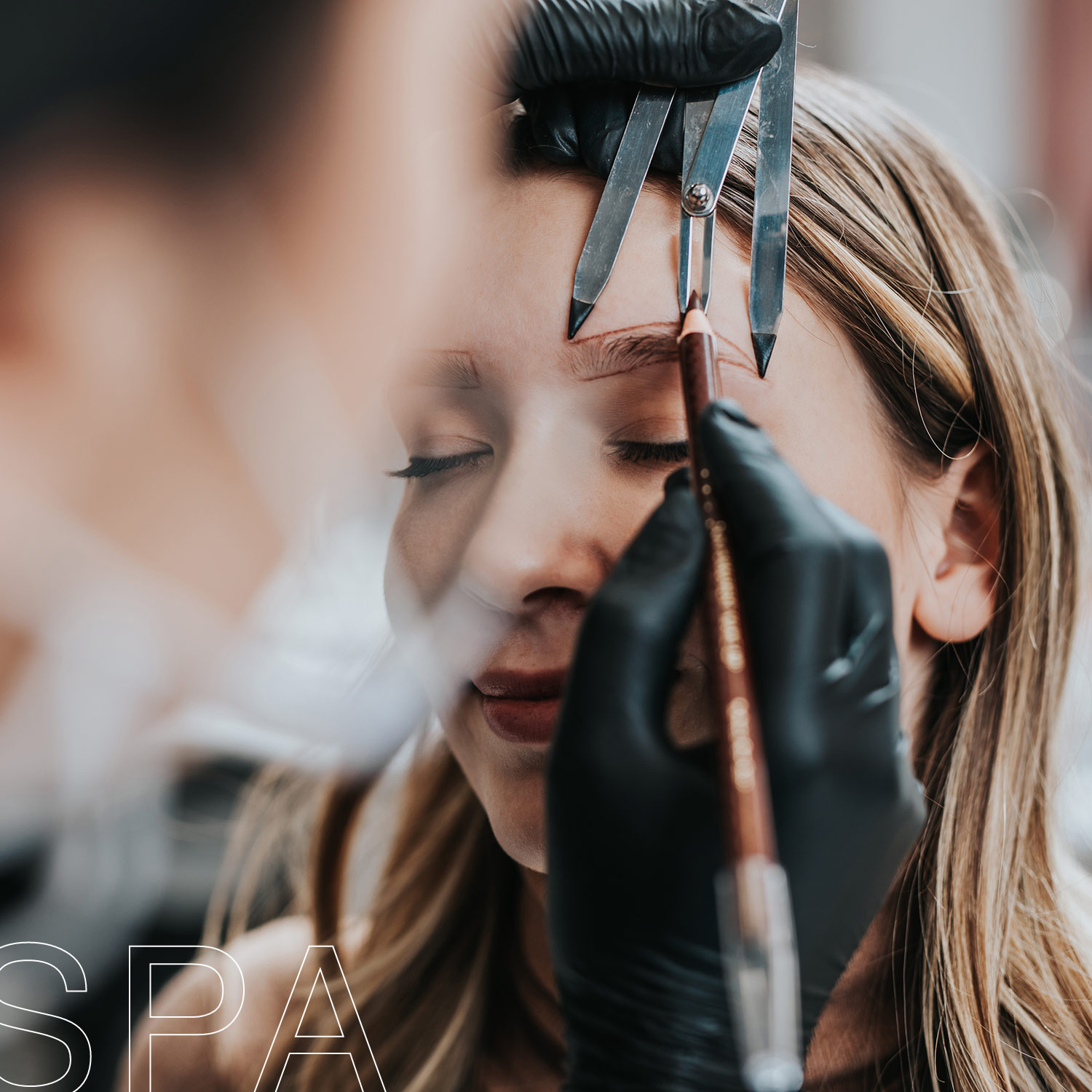 Hair Removal
Chin Wax10
Upper Lip Wax12
Brow Wax15
Full Face & Neck Wax20
Full Arm Wax40
Half Arm Wax20
Makeup
Makeup Application80
Additional cost for lashes.
BOOKING & CANCELLATION POLICY
To reserve any type of colour appointment a credit card is required. We require 24 hours notice if you are needing to cancel or change your appointment. If 24 hours notice is not given there will be a 50% service fee. Credit cards will never be charged for any other reason and will confidentially stored. We do not offer refunds.